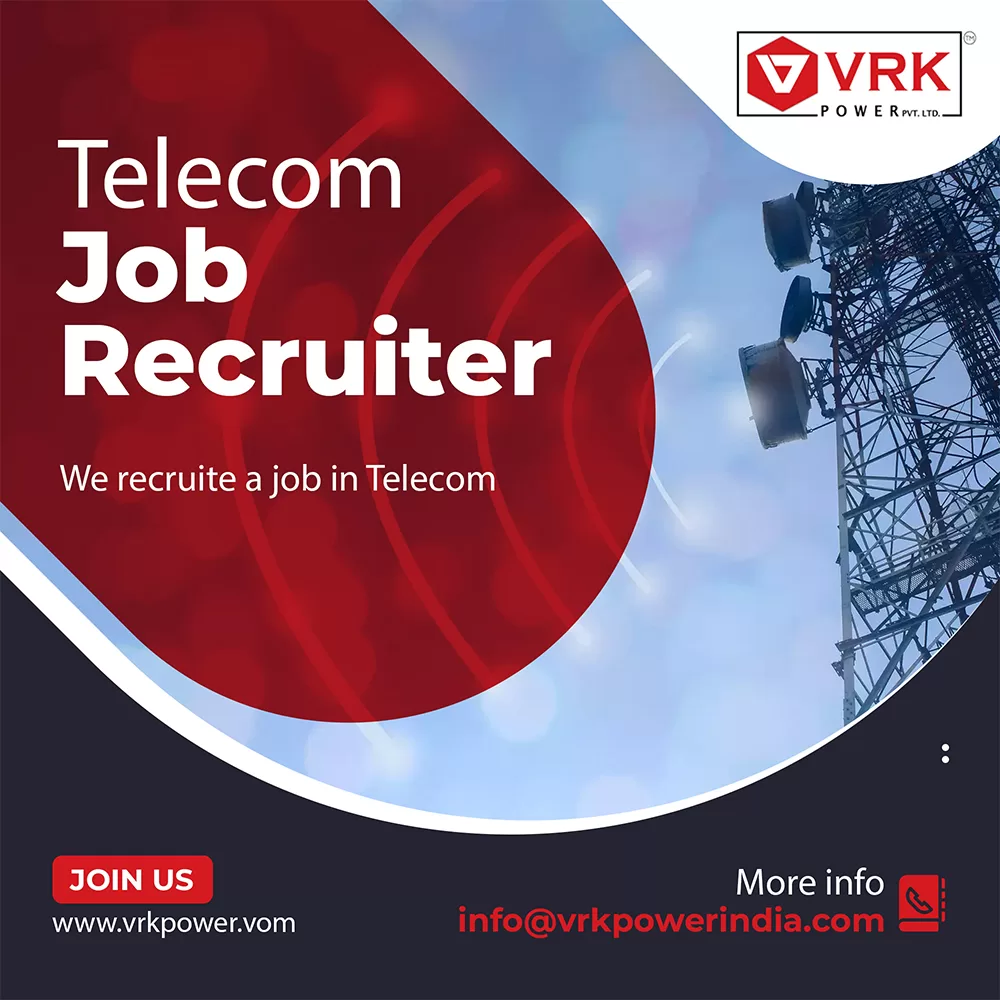 Telecom job recruiter
Telecom job recruiter Job recruiter is a professional responsible for finding potential employees for the company that they are finding for a particular join role. Recruiters are experts in finding, screening and attraction of applicants for opening position in a particular company.
Recruiters own the entire process of talent acquisition; this can include adverting for Job opening, reviewing resumes, interviewing candidates and co-coordinating with Hiring mangers to find the right employees. Recruiters are hired by business looking for the employees to fill their open  positions .After the recruiter select you for the particular role then your next interview will be with hiring managers of the company.
The recruiters is usually is the first point of contract, and main pointy of contact during the whole interview process. They help you to get your interview process running smoothly. Work in with a recruiter can give a employees or a candidate a great way to your job search. Telecommunication is the exchange of information over significant distances by electronic means and refers to all types of voice, data, and video transmission. Telecommunication is often used in its plural form. We undertake to hire for positions like engineer telecommunication also called telecom operators.
Need a telecom job recruiting company for your company hiring Vrk we are the top leading recruitment agency that provides a complete solution for your hiring problem. Our professionals select a perfect knowledgeable employee for your company. We have vast experience in the hiring industry; we provide skillful and efficient employment to the company. We have client like with jio and big mnc.
We also take care of your other requirement like Outsourcing payroll management and RF analyst .We have team who regularly find Educated and skilful candidate for your job profile. Our core priority is to fulfilled client need and provides quality and skilful employees.